NEW ITEMS!
Show your support by rocking some #SaveLACougars gear!
Stay Connected! Join our e-newsletter.
Learn more about Building Bridges For our Shared Future and the #P22Legacy!
THE WALLIS ANNENBERG WILDLIFE CROSSING
Our gratitude to The John Logan Foundation for sponsoring this camera.
To view all webcams, CLICK HERE.
Tour Program
The National Wildlife Federation's #SaveLACougars campaign and its partners at the Cougar Conservancy have launched a docent-led tour program to give people a closer look at what will be the largest wildlife crossing in the world and experience the importance of coexisting with our local wildlife.
Read P-22′s Eulogy
Read Beth Pratt's, National Wildlife Federation's California Regional Executive Director, heart-felt eulogy for the beloved mountain lion, P-22, by clicking here.
Building Bridges for Our Shared Future
#SaveLACougars and the #P22Legacy
Now in the legacy phase of this monumental effort, the #SaveLACougars campaign seeks to raise $15 million that will:
Ensure the holistic completion of the Wallis Annenberg Wildlife Crossing as a fully integrated and thriving habitat that reconnects an entire ecosystem in the Santa Monica Mountains, including completing design and construction (slated for end of 2025), habitat stewardship, native plant nursery operations, education and outreach, and supporting National Park Service research efforts.
Advance future wildlife crossings and connectivity projects in Southern California that will continue to reconnect critical wildlife corridors and restore the ecological vibrancy of the country's most densely populated urban area – a conservation legacy of the century.
JOIN US IN MAKING HISTORY
Donations of $100,000 and above will receive recognition on our donor wall.
The National Wildlife Federation's #SaveLACougars campaign has inspired a global conversation toward a new way of doing business – revolutionizing the possibilities for wildlife conservation around the world for decades to come. Together, we raised over $100 million to ensure the Wallis Annenberg Wildlife Crossing became a reality. Help us honor P-22's Legacy and secure an additional $15 million toward a new connected Southern California.
We invite you to join us in a conservation legacy of the century.
#SAVELACOUGARS WILL…
Build the largest wildlife crossing in the world.
Save a population of mountain lions from extinction.
Reconnect an entire ecosystem for all wildlife.
Set a worldwide model for urban wildlife conservation.
Create a conservation legacy for the next century.
Join us for the 8th Annual P-22 Day Festival!
Meet us this Sunday, October 22nd, 2023, at Shane's Inspiration at Griffith Park. Click here for more information!
The National Wildlife Federation Network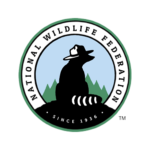 $25 MILLION +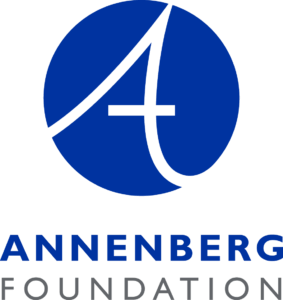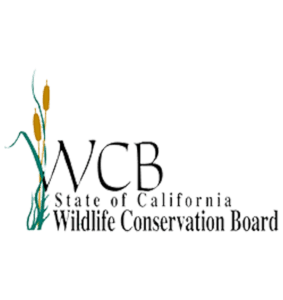 $1 MILLION +
LEADERSHIP
$100,000 +
California Department of Fish and Wildlife • California Natural Resources Agency • Carolyn J. Davis • Werner Clark • Head and Heart Foundation • Helmut & Patricia Meissner • Leonardo DiCaprio Foundation • M. Piuze Foundation • Mary Jo and Hank Greenberg Animal Welfare Foundation • Mary and David Love • Los Angeles County Regional Park and Open Space District Measure A • The Daniel & Susan Gottlieb Foundation • The Gwendolyn Sexton Foundation • Verizon • Walter E.D. Miller Charitable Fund • Wanda & Bud Waugh
BENEFACTOR
$10,000 +
Alice Lewin • ALSTOM FOUNDATION • Annette Sikand • Betty Jo Hughes • Beth Burnam • Bethany Mendenhall • Bert Forbes • California Conservation Innovations program of Resources Legacy Fund • Candi Hubert • Charles & Doris Michaels • The Christen C and Ben H Garrett Family Foundation • Claudia and Larry Mitchell • Conejo Open Space Foundation • CougarCoin • Cora Kamerman  • Emmett Foundation • Frank Taplin • Gerry Hans & Mary Button • Ghost Cat Publications • Glen Kuniyuki • Glenmede Private Wealth • Hawk and Molly Koch • Holly Fader • Hooman M. Melamed, MD • India Blake Foundation • The James A. Folger and Jane C. Folger Foundation • Jeff Rosenblum • Jeremy Guth •Jerry & Madelyn Jackrel • Jerry Voight & Jean Fordis • Joy Berenfield • Justice William Newsom Fund • John Gooden • Julie Morley • Karen Hemmerling • Kimberley Moen-Perez and Family • Laurie Cohn • Linda Goldstein • Linda Poverny • Loi Nguyen • MacDonald Family Foundation • Michael McMahan • Montage Vineyards • Nathane & Givens Family Foundation • Neil Kelley • Laurie Mayorga • OneFamily Foundation • Pamela Goldsmith • Peter Skinner • Malinda E. Chouinard • Parsons Corporation • Powe McGuire Family Foundation • Resources Legacy Fund • Re:wild • Richard and Patricia Avery • Richard and Barb Proffitt • Rita Vennari Studstill • Robert Rosenthal • Robin Benson • Sallyann Garner • Shelley Conger • Snap Inc. • Southern California Edison • Stephen Kolodny • Temescal Canyon Association • Cindy and Alan Horn • The Johnson Family Foundation • The Mara Family • M&T Fantastic Family Foundation • The Ray and Wyn Ritchie Evans Foundation • The Suggs Family Foundation • T.S. & K.D. Glide Foundation • TSG Foundation • United Way San Luis Obispo Co. • Weinholtz Family Foundation • Wendi & Barbara Gladstone • Yabuki Family Foundation • ZZYZX Foundation, Inc.