THANK YOU
THANK YOU TO OUR GENEROUS DONORS
2,000+ Individual Donors!
$85,000,000
2020 Goal
16.6% Achieved
Principal Donors ($1 MILLION+)
Wildlife Conservation Board* | Annenberg Foundation | California State Coastal Conservancy | Santa Monica Mountains Conservancy
*Pending full board vote  in 2020
LEADERSHIP DONORS ($100,000 – $999,999)
The Boeing Corporation | Bud and Wanda Waugh | California Department of Fish and Wildlife | The John Logan Foundation | Leonardo DiCaprio Foundation | Scarlett Hibner | Mary Jo & Hank Greenberg Animal Welfare Foundation | Michael Piuze Foundation
MAJOR DONORS ($10,000 – $99,999)
Anonymous (2) | Baltoro Trust | Burnam Charitable Trust | The Carolyn J Davis Charitable Trust | Gwendolyn Sexton Foundation | Helmut and Patricia Meissner | The Horn Foundation | India Blake Foundation | James and Jane Folger Foundation | Johnson Family Foundation | M & T Fantastic Family Foundation | Malinda & Yvon Chouinard | Michael and Donna Weinholtz Foundation | Powe McGuire Family Foundation | Susan & Dan Gottlieb Foundation |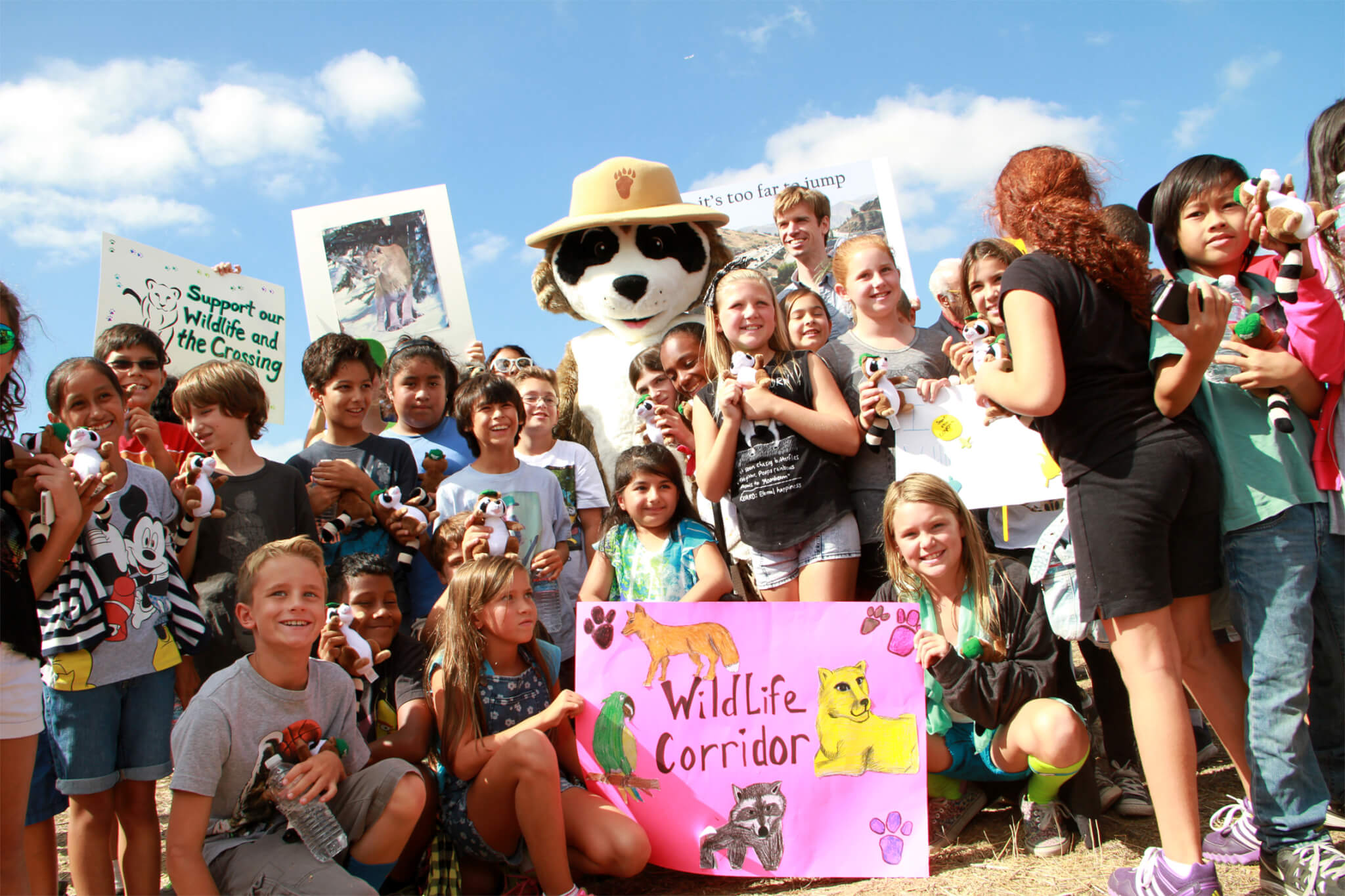 People across the country and across the globe have made donations to the project and taken action to urge for its completion. Support for this wildlife crossing extends around the world!
Thank you to the thousands of organizations, businesses, government agencies, and elected officials who support the building of the wildlife crossing! To be added to the list, please contact Jonathan Lipton (liptonj@nwf.org / 210.410.0220). The call for a Liberty Canyon Wildlife Crossing enjoys widespread support, which includes declarations passed by surrounding cites, and a resolution of support by the Southern California Association of Governments, the nation's largest metropolitan planning organization, representing six counties, 191 cities and more than 18 million residents.
THANK YOU TO STEVE WINTER
Our thanks to National Geographic wildlife photographer Steve Winter for his generous use of his photos of P-22 to help support this campaign. He hopes the photos of P-22 will help people appreciate these cats and show that we can live among cougars without many problems.
"I also hope these photos will rally Los Angeles around building a crossing for the mountain lions—living with these cats is something to celebrate."
You can order prints of P-22 and other wildlife at his website www.stevewinterphoto.com.
A QUOTE FROM P-22
"EVERYONE WHO DONATES GETS A FREE COUGAR HUG!
(JUST KIDDING, BETH SAID IT WAS "INAPPROPRIATE")."